You've optimized your website to rank highly and be seen by others, but how do you convert those visitors into recurring patients? PracticeBeat helps you grow your practice and acquire patients, and they've outlined what you need to do to keep those patients coming back.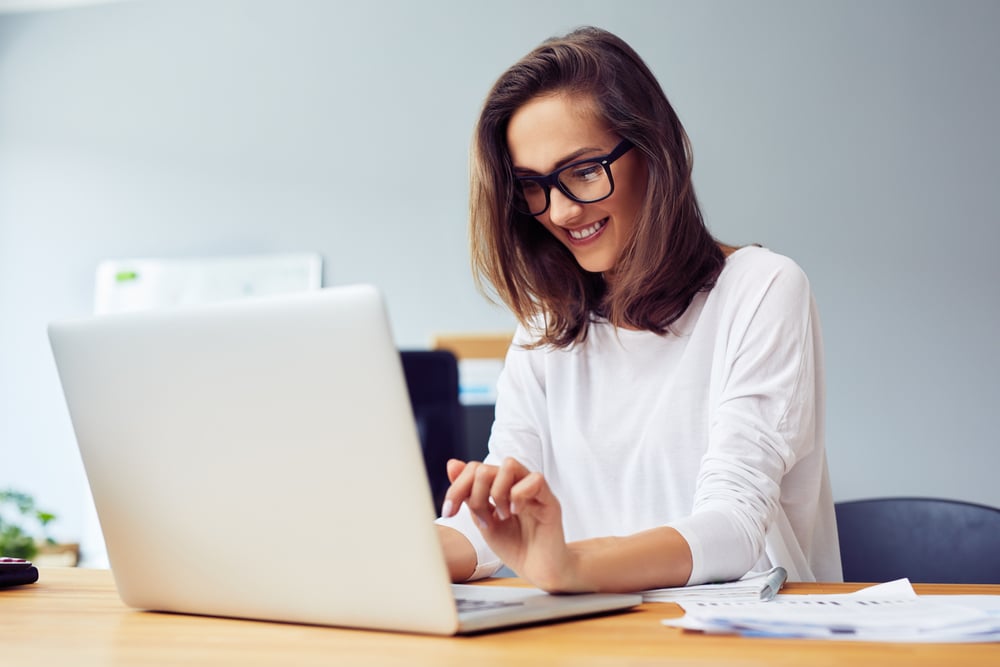 Table of Contents
These days, it's no secret that the internet is how more than 80% of patients find medical care. In this age of accessibility and convenience, it's important to make sure your practice is the one that they find. If you're ahead of the curve, you're already aware that your website needs to rank number one on Google in two areas:
Local pack - Local pack results appear at the top of Google's search results, above the organic listings. This section contains local businesses based on Google search terms. The results are displayed on a map and the listings contain specific details about each business, including their contact details, business hours, and a star rating.
Organic search - Organic results usually appear just below the local pack results and are similarly generated based on the search terms used. Unlike the local pack results, these listings don't contain all of the useful information like business hours and contact details.
But the next challenge comes with turning those website visitors into patients and then recurring patients. That's why the experts at PracticeBeat have outlined how you can effortlessly convert visitors into patients, inform your patients through innovative digital tools, and successfully grow your practice by building and managing your online reputation.
How to Turn Visitors into Patients: Importances of Conversions
Once you've launched your high-ranking, well-designed, optimized site, it's time to convert those site visitors into loyal patients. This is where you make sure they take the action you want, like scheduling an appointment. These actions are also called "conversions".
Conversions rates and click-through rates (CTR) are important because they show how effective your website is at turning visitors into patients. A conversion rate is the percentage of visitors that take the desired action on your website, while a click-through rate is the percentage of people who click on your site after seeing it. Your ideal CTR can vary based on your industry and goals, but best practices show that 6-7% is the standard for conversion rate completions in the healthcare industry. Most practices are not even aware of the fact that you can track conversion rates and improve them.
Several factors affect conversion rates, such as:
The design of your website.
The quality of your content.
The performance of your content management system.
Your calls-to-action (CTA) or lack thereof.
Your CTA is what tells visitors what you want them to do on your site. For example, if you want them to make an appointment, your CTA might say "Click here to book an appointment."
A low conversion rate could be an indication that your website is not user-friendly or that your content is not relevant to what people are searching for. If you have a low conversion rate, that means that people are visiting your site, but not taking the action you want them to take, such as making an appointment.
Conversions can happen all over your website, like your homepage, services page, blogs, and more. To maximize the potential of converting website visitors into satisfied patients, you should optimize all. Optimizing your website for the best conversions can seem difficult, but with the help of PracticeBeat, it can be made simple.
Maintain Reputation & Open Communication Online
Studies show that 45% of patients prefer to use digital methods to request an appointment online. Making sure that your website has HIPAA-compliant tools such as scheduling, reminders, chat, call tracking, and record-keeping can make all the difference in bridging the gap between visitor and patient.
It's important to keep a line of open communication with these new patients, which can be difficult to do when you are running a practice. If patients don't hear from you, they will be less likely to remain with you as their physician. Making use of digital technologies like mobile patient intake and check-ins, patient texting, and digital faxing can help you keep communication open while still having time to run your practice and provide exceptional care. These tactics can also be used to improve patient engagement, increase online reviews, and boost your word-of-mouth marketing.
After you've established a good reputation and strong online presence, the work doesn't stop there. You still need to keep track of your patients progress and let them know that you're still providing the best possible care. 94% of healthcare patients use online reviews to evaluate providers, so having your current patients spread praise and awareness for your practice will bring in new ones. This is where PracticeBeat's reputation management tools come in to give a helping hand.
Patients find it easy to leave feedback when you use a reputation management tool for patient surveys, analytics, and patient referrals. Keeping an eye on your online reputation makes it simple for patients to leave reviews and rate your practice on Google and other platforms.
Converting visitors into patients, boosting communication to keep those patients, and managing your online reputation puts you on the path to consistent practice growth. If these strategies seem overwhelming, you don't have to do them alone – PracticeBeat does all of the work for you and helps your practice reach its full potential.
The All-in-One Solution to Growing Your Practice Quickly
All of the strategies and best practices that go into growing your practice can seem overwhelming, especially when you want to focus on providing care to your patients. Luckily, PracticeBeat offers a solution by taking on the legwork of implementing these strategies to promote and grow your practice so you don't have to.
After our team of experts has helped you distinguish your practice with a new optimized website, we work hard to ensure that it ranks highly in search engines. We take it even further by helping you to bridge the gap between someone clicking on your website and becoming a loyal patient. With the help of PracticeBeat, you can increase your efficiency and turn first-time visitors into recurring patients.
Our intuitive tools not only make patient acquisition, scheduling, and tracking an effortless process, but they work to automate your workflow and streamline your communication process to keep patients informed. With PracticeBeat, you won't struggle to promote the practice or find new patients. We help you increase your traffic, appointments and ratings – your patients do the promoting for you!
PracticeBeat creates digital tools that simplify both patient access and intake while creating a hassle-free experience for patients and providers. Our all-in-one growth platform will help you gain loyal, recurring patients and give you the freedom to focus on them while we focus on growing your practice. If you'd like to see how your practice is performing now, check out our free Online Testing Tool.
At PracticeBeat, we help practices grow by providing the tools and expertise necessary to outperform the competition. Let the innovative team at PracticeBeat assist you in attracting patients, growing your practice, and making both your and your patients' lives easier.
Let PracticeBeat begin by preparing a detailed assessment of the top performers in your market and specialty. They will show how you perform (and why) along with how to outperform the regional competition. Sign up for a free assessment and demo today or visit our website to learn more.