Not protecting patients' health information can subject you to fines of up to $50,000. If your website isn't HIPAA compliant, or you're unsure, call PracticeBeat!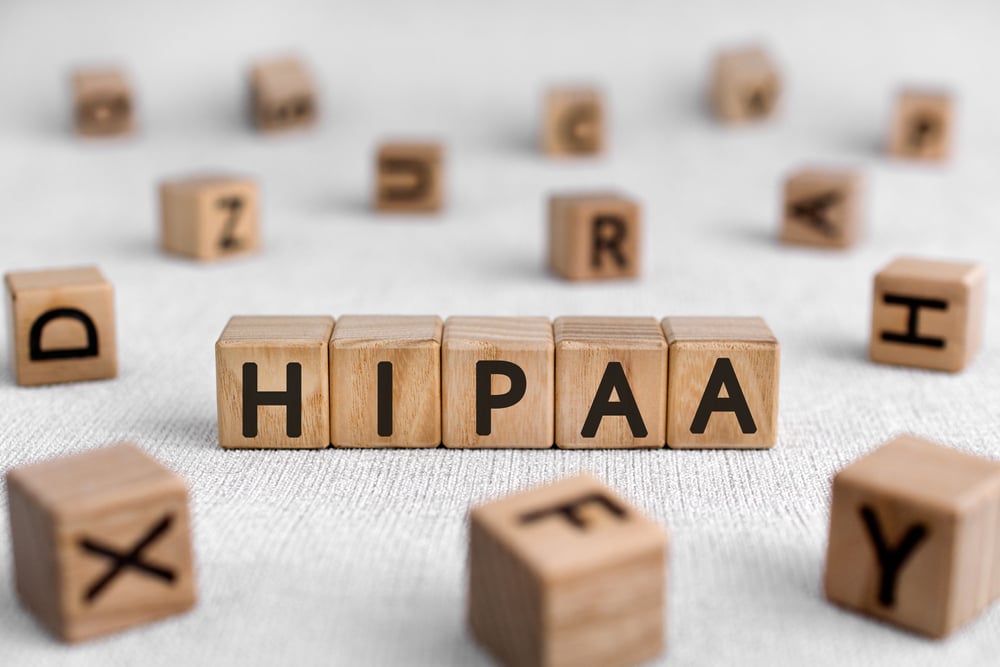 Table of Contents
If you own, manage or work for a healthcare practice, you are likely well-versed in the rules of HIPAA and how to comply with them in your day-to-day operations. But many practices don't know that it is equally as essential to be HIPAA compliant online. Your healthcare practice is trusted with sensitive information, and patient confidentiality is especially important when you are transmitting patient data through your website.
A majority of HIPAA violations occur within the healthcare sector, recording three times as many data breaches as the education, finance, retail, and government sectors combined. By not taking the steps to ensure that your website is HIPAA compliant, your practice could face fines of well over $50,000 per violation. If you want to make sure that your practice and your patients are protected, the experts of PracticeBeat have outlined everything you need to know about keeping your website HIPAA compliant.
What Is HIPAA Compliance, Really?
HIPAA is the acronym for the Health Insurance Portability and Accountability Act. It is a set of regulations passed in 1996 designed to protect the confidentiality and security of all patient health information. The Department of Health and Human Services (HHS) is responsible for enforcing HIPAA violations, which can result in heavy fines.
The first step to following HIPAA guidelines is understanding exactly what counts as patient data. Patient data, or protected health information (PHI), includes any information that can be used to identify an individual that was created, used, or transmitted in the course of providing healthcare services.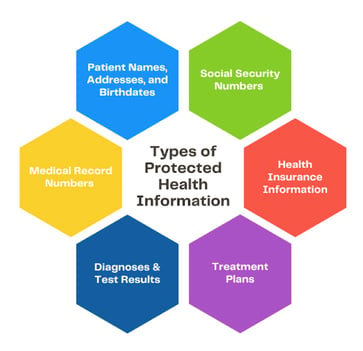 PHI doesn't just apply to written medical records, it also encompasses any kind of electronic communication, including email, text messages, and social media posts. So if you think your website is HIPAA compliant because you don't store patient records on it, you may need to re-evaluate. Any time you transmit patient data, even in a simple email, you need to take steps to ensure that this data is protected.
To be HIPAA compliant, your website must adhere to certain security standards set by the Department of Health and Human Services (HHS), which include:
Patients' PHI must be kept secure in use, in transit, and at rest
Proper authentication measures must be in place to verify that only authorized users can access PHI
Access to PHI must be logged and monitored
Regular risk assessments must be conducted
If you aren't sure whether your website meets these criteria, don't worry — the experts at PracticeBeat can help.
Newsworthy HIPAA Breaches
In recent years, there have been a number of high-profile data breaches involving healthcare providers who were not HIPAA compliant. These breaches can be detrimental not only to a practice's reputation and credibility, but they can also cost your practice an expensive sum of money. The names attached to some of the most high-profile breaches in the news may surprise you:
Community Health Systems - This notable breach occurred in 2014 when the personal information of over 4.5 million patients was compromised after hackers infiltrated the computer systems of Community Health Systems, one of the largest hospital chains in the country. According to the HIPAA Journal, victims of the breach took legal action against CHS over the theft of their PHI and CHS settled the class action lawsuit in 2019 for $3.1 million. The latest settlement means CHS and its affiliates have paid $10.4 million in settlements over the breach.
The University of Washington Medicine - In October 2013, 90,000 patients had their Social Security numbers and medical data compromised due to an employee error at the University of Washington Medicine. This breach occurred when a UW Medicine employee received and opened an email attachment containing malware, which took over the computer that contained patient information from Harborview Medical Center and the University of Washington Medical Center. UW Medicine did not mention whether or not the information was encrypted, which suggested it was not. In 2015, the Washington provider paid $750,000 to the Department of Health and Human Services for neglecting to properly assess patient data risks and vulnerabilities.
These and other breaches demonstrate the importance of HIPAA compliance and the risks that noncompliance can pose to both patients and providers. In order to avoid such data breaches, it is important for healthcare providers to ensure that their websites, email forms, and all forms of data storage are secure and HIPAA compliant.
How Can I Make My Website HIPAA Compliant?
There are a few steps you can take to make sure your website is HIPAA compliant. The development team at PracticeBeat regularly employs these strategies on your behalf to ensure your practice is HIPAA compliant and keep your patients' information protected. These essential steps include:
Encrypt patient data during transit - Encryption is one of the most effective ways to protect patient data. All PHI should be encrypted when it is transmitted electronically, whether it is being sent by email, text, or social media. This means that if the data is intercepted while it is in transit, the person who intercepted it will not be able to read it.
Storing patient data securely - If patient data is stored on a server or in a database, it should be encrypted at all times. This ensures that in the event a server or database is hacked, the hackers will not be able to access the information.
Putting authentication measures in place - To protect patient data, you need to control who has access to it. One way to do this is by requiring medical professionals to log in with secure credentials. You should also implement an automatic log-off feature to prevent unauthorized individuals from accessing the data. Tracking who logs in and when is also a valuable way to ensure that only authorized individuals have access to the data.
Creating a clear privacy policy - Your website privacy policy is one of the most important tools you have for protecting patient data. This policy should be prominently displayed on your website, and it should explain in detail how you collect, use, and disclose patients' PHI. Without a clear privacy policy, patients will not know how their information is being used, which could lead to a potential violation.
HIPAA compliance is essential for any website that handles patient data. By following the steps recommended by PracticeBeat experts, you can make sure your website is compliant and your patient's information is protected. If you would like to learn more about HIPAA compliance or need assistance in creating your secure website, let the experts at PracticeBeat do it for you.
PracticeBeat is an all-in-one practice growth platform with a team of highly experienced web developers, SEO marketing strategists, content creators, and more. Our team will create your HIPAA-compliant website and create effective marketing strategies to help you acquire new patients while you focus on running your practice.
At PracticeBeat, we help practices grow by providing the tools and expertise necessary to outperform the competition. Let the innovative team at PracticeBeat assist you in attracting patients, growing your practice, and making life easier for both you and your patients.
Let PracticeBeat begin by preparing a detailed assessment of the top performers in your market and specialty. They will show how you perform (and why) along with how to outperform the regional competition. Sign up for a free assessment and demo today or visit our website to learn more.