Table of Contents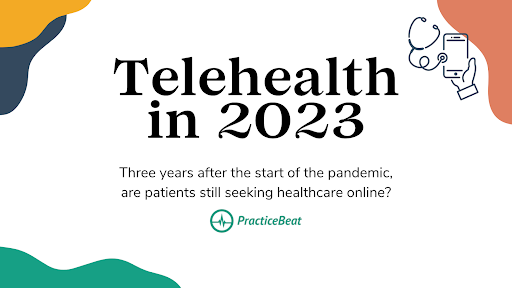 In 1879, the medical journal The Lancet published an article that discussed using the telephone, invented just 3 years prior, to reduce unnecessary office visits. In April 1924, the cover of Radio News depicted a doctor connected to a patient via live sound and picture. Though telemedicine has been dreamed of and experimented with for decades, it wasn't until recently that technology could catch up with the idea.
Then, with the rise of the COVID-19 pandemic in 2020, the healthcare landscape was irrevocably altered. As every corner of our society found itself having to rapidly adjust, with schools, offices, and medical practices alike turning to technology to take the place of traditional face-to-face interactions, telehealth emerged as a viable option for patient care. These services became an invaluable asset overnight for millions of people around the world who suddenly found themselves unable to access doctors and clinics due to physical distancing measures and lockdowns.
Three years later, with vaccines and boosters readily available and a new normal established, the question arises: are patients still seeking out virtual healthcare?
What Does The Research Say?
In the first quarter of 2020, there was a remarkable 50% surge in telehealth visits compared to the same period in 2019. Last year, telehealth use was around 22%. While lower than in earlier periods of the pandemic, telehealth use has remained higher than pre-pandemic levels. This suggests that more than 1 in 5 patients, even after certain restrictions have been lifted, still prefer to have access to healthcare via telehealth.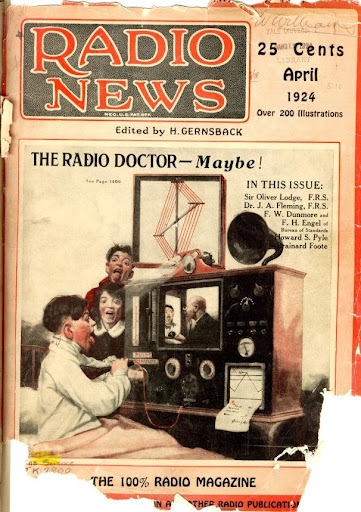 Additionally, information gathered and analyzed by the CDC shows that:
Telemedicine use increased with age, with 43% of seniors 65 and older attending a virtual appointment in the past 12 months.
Telemedicine use rose from 28.7% for those with less than a high school diploma or GED, to 43.2% for those with a college degree or higher.
Telemedicine use was higher among adults residing in the Northeast (40.0%) and West (42.4%) compared to those in the Midwest (33.3%) and South (34.3%).
Though the CDC found that younger patients used telehealth less than their older counterparts, it's worth noting that the Healthcare Information and Management Systems Society reported that over 70% of Gen Z, millennials, and Gen X patients prefer telehealth to in-person care. In fact, the youngest amongst them are even resisting in-person care, with 44% saying they would consider switching providers if virtual visits were no longer offered.
Patients are also still searching online for things like "telehealth appointment" and "online doctor," both of which get tens of thousands of monthly searches. This level of interest makes sense, considering that telehealth offers a range of benefits for patients.
The convenience of a virtual appointment spares a patient from having to navigate traffic, wait in a waiting room, schedule childcare, or take time off work. Plus, telehealth visits are often more affordable than in-person visits and can be done from home, which is particularly beneficial for those with limited access to healthcare.
Competing in the Telehealth Industry
Independent practices face fierce competition in the telehealth landscape from hospital systems and virtual pharmacy services. Hospital systems, backed by robust budgets and extensive resources, have rapidly adopted and adapted to telehealth services.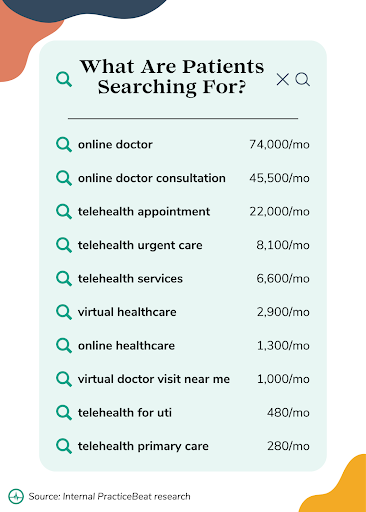 Virtual pharmacy services further intensify the competitive environment by combining virtual medical consultations with the delivery of prescription medications. For instance, Nurx, specializing in reproductive health, provides easy access to birth control, emergency contraception, and even acne medication without the need to go to a gynecologist's office. Hims, on the other hand, offers treatments for men's health issues such as hair loss and erectile dysfunction that a PCP or specialist may typically provide.
Make no mistake: what your practice can offer in the realm of personal care cannot be matched by even the most tech-savvy virtual pharmacy service. The level of care, the patient-practitioner relationship, and the individualized attention are what set independent practices apart.
However, modern patients are not solely looking for high-quality care; they're looking for convenience. If your practice isn't offering telehealth services, you're handing patients over to lower-quality but highly-convenient online medical services.
Telehealth applications across Specialities
In a 2021 survey, respondents were asked which of these medical services they would potentially use telehealth for:
69% said common illnesses/infections
66% said follow-up visits
49% said talk therapy
44% said management for a chronic condition
24% said a specialist visit
18% said physical therapy
In other words, telehealth can be used in myriad ways by practices of various specialties, including primary care, mental health, and specialty care. Telehealth can even be used to perform basic services like taking patient vital signs or delivering lab results.
Primary Care
Primary care is a patient's first point of contact and serves as the foundation of any healthcare system. Telehealth can revolutionize this critical sector by making healthcare more accessible and efficient. Through video consultations, primary care physicians can diagnose and manage numerous common conditions, such as hypertension and diabetes. These services can range from routine health checks and follow-up visits to preventative care and patient education.
Telemedicine also offers significant potential to improve efficiency. By automating some processes, such as appointment scheduling and check-in, telemedicine can reduce the amount of time and resources spent on administrative tasks. This allows for more efficient use of time that can be put towards patient care or increasing practice revenue.
Mental Health Services
In 2022, 88% of mental health treatment facilities were offering telehealth services, more than double the pre-pandemic rate. It's easy to see why: mental health providers can use telehealth to hold sessions with clients, perform assessments and screenings, provide crisis interventions, monitor symptom progress, and evaluate treatment plans. In other words, telehealth can easily accommodate the needs of these patients without compromising quality care.
One of our PracticeBeat customers in the mental health field has gotten over 1,000 views on their telehealth page. By having virtual visits available, this practice is able to provide much-needed care to those who are otherwise unable to receive traditional in-person treatment. Whether that be because of social anxiety, a fear of public spaces, or simply a desire for convenience, telehealth allows them to access mental health services in the comfort and safety of their own homes.
Urgent Care
Urgent care centers are another critical sector benefiting from the surge in telehealth. Their role in providing immediate care for non-life-threatening conditions makes them prime candidates for virtual consultations.
Additionally, despite the name, urgent care centers can still suffer from long wait times. By implementing virtual visits, these centers can streamline patient triage, have patients check in and fill out paperwork online, and connect them to a healthcare provider quickly. This helps urgent care centers deliver faster, more efficient care to those who need it most, while still maintaining the high-quality medical support their patients have come to expect.
Dermatology
Access to care is a known problem in the field of dermatology. For every 100,000 people, there are only 3.4 dermatologists, meaning nearly every community is underserved. Teledermatology can provide a much-needed solution by allowing dermatologists to conduct consultations remotely.
Using teledermatology, dermatologists can assess skin problems and provide treatment recommendations for common conditions such as acne, eczema, psoriasis, and rashes by looking at pictures of the affected area. While it might not be suitable for diagnosing more complex conditions, teledermatology can still play an important role in providing access to care.
Other Specialities
Telehealth can also be used across specialties like endocrinology, cardiology, gastroenterology, and even physical therapy to the benefit of patients and physicians alike. For example, studies have shown that access to care through video visits can improve medication adherence and health outcomes for patients. Telemedicine also offers healthcare providers the ability to monitor their patients more closely, allowing them to intervene quickly in medical emergencies.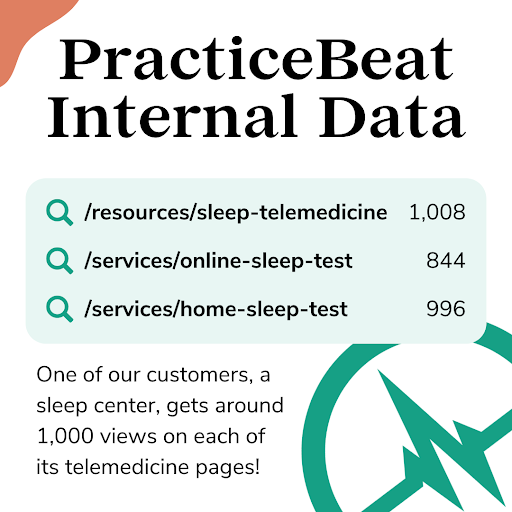 Patients are also less likely to no-show for a virtual visit than an in-person one, due to the convenience and flexibility offered by telemedicine. This makes it easier for patients to attend their scheduled appointments, resulting in a more reliable and consistent healthcare delivery system and reducing the risk of lost revenue due to missed appointments.
If your practice isn't ready or able to leap into the world of telehealth, it's still imperative to offer online scheduling options. Like with telehealth, your patients prefer a seamless, convenient online experience that fits into their busy schedules, and with online scheduling, you can still provide that convenience.
Additionally, online scheduling can also offer an array of benefits for your practice. Allowing your patients to book or request appointments frees up your staff from dealing with phone calls or emails related to scheduling, enabling them to focus on other tasks.
Embracing digital solutions is not merely an option, but a necessity in today's healthcare landscape. Patients demand convenience and accessibility, and with the advent of new technologies, these expectations only intensify. Adopting these digital solutions is a win-win situation for your practice and your patients, so don't wait any longer to take advantage of them.
How to Attract Telehealth Patients
If your practice already offers telehealth appointments, it's important to know that it's not enough to just have the infrastructure and technology in place. If patients don't know that virtual visits are available at your practice, you won't be able to take advantage of the increased demand for telehealth.
That's why it's essential to actively promote telehealth services and make sure your patients know they're an option. Here's what you'll need to attract telehealth patients:
A website optimized for search engines: It's not enough to just have a website—you need one that's optimized to rank high on search engine result pages (SERPs). With expert search engine optimization (SEO), you can get your website to the top of SERPs and make sure patients know that telehealth is an option at your practice.
Content creation and management: Delivering fresh content via a blog and social media channels can help your practice stand out. Content should be focused on topics related to telehealth and your other services, as this will help attract more patients who are looking for the high-quality care your practice can provide.
Targeted online advertising campaigns: Digital advertising campaigns can help spread the word about your practice's telehealth capabilities and drive traffic to your website. With the right ad campaign, you can reach the people who are specifically looking for telehealth services and convert them into patients.
With these components in place, you'll be able to create a comprehensive online presence that accurately reflects your practice's capabilities, allowing you to attract more telehealth patients. However, digital marketing can be a time-consuming task that requires a lot of expertise—that's why Treatspace created PracticeBeat.
With the PracticeBeat platform, you don't have to worry about managing medical digital marketing yourself; instead, you can focus on providing the best care possible to your patients while our team of SEO experts, web designers, content writers, and social media managers handle all the hard work for you.
Our comprehensive suite of services is designed to help you maximize your efforts and attract new and existing patients. With strategic planning, targeted marketing, and analytics-driven optimization, our team can help you get the most out of your online presence and leverage telemedicine to grow your practice.
The Future of Telehealth
With the telehealth market estimated to reach $504.24 billion by 2030, it appears that the rise of telemedicine isn't just a passing trend or a pandemic-induced anomaly. Instead, the medical landscape is seeing an apparent shift in patient behavior and expectations, driven by technological advancements that have affected every facet of our world.
Ultimately, the success of independent practices in this tech-driven future will depend on how well they can meet their patients' expectations. To do so, you'll need to strategically promote these services, update your appointment booking system, make sure your website clearly displays your telehealth options, provide detailed information about what this entails, and include a step-by-step guide that can be easily understood by patients.
If that sounds daunting, don't worry. With PracticeBeat by your side, you can rest assured that you have all the support and expertise you need to maximize your practice's potential. Our team has extensive experience working with third-party telehealth platforms, aiding with setup, and tackling barriers that can arise when integrating telemedicine into a website. Plus, our comprehensive suite of online marketing solutions will help you maximize your efforts.
In a world where convenience is key, it's imperative for your practice to adapt and offer telehealth services if you want to stay competitive and relevant. With our team of experts and comprehensive PracticeBeat platform, you can move into the future with confidence.
Don't let the competition leave you behind. Let PracticeBeat begin by preparing a detailed assessment of the top performers in your market and specialty. We will show how you perform, share insights into your performance, and tell you how to outperform your competitors. Sign up for a free assessment and demo today or visit our website to learn more.