Table of Contents: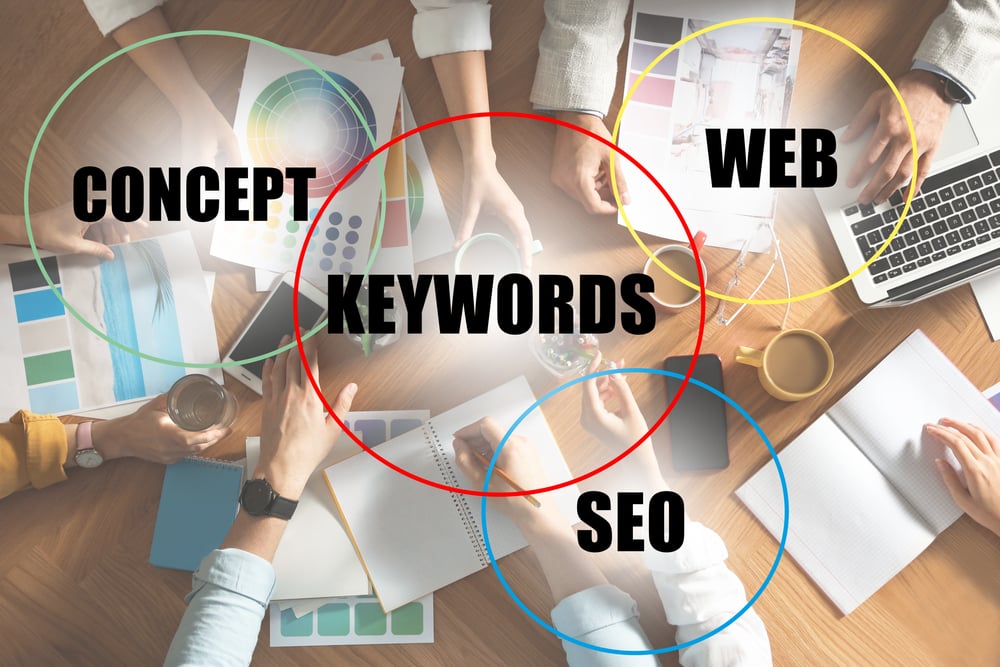 If you run a healthcare practice, you will likely face your fair share of marketing challenges. One of the most difficult, however, is keyword research. To be a successful healthcare marketer, you need to be able to identify which keywords potential patients are using to find practices. But with so many changes in SEO best practices and an ever-evolving Google algorithm, it can be tough to keep up. As experts in keyword research and SEO marketing, the PracticeBeat team sees the biggest mistakes practices are making in their keyword strategies. Luckily, the specialists of the all-in-one practice growth platform, PracticeBeat, have shared their insight on how to properly conduct keyword research and guarantee patient acquisition.
What Does The Keyword Research Process Look Like?
Keyword research is the process of finding and analyzing the words and phrases that potential patients use when searching for healthcare services. This process is crucial, given that nearly 80% of people use search engines like Google to start their patient journey. These keywords are then used to improve your website's ranking in search engine results pages (SERPs), which can ultimately help attract more patients.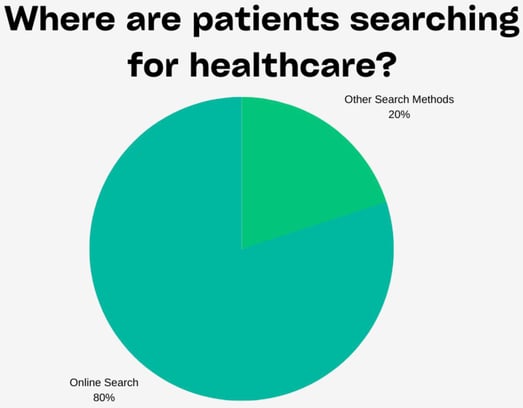 The first step in any keyword research strategy is to come up with a list of relevant keywords and phrases. To do this, you'll need to think like your ideal patient. What words or phrases would they use to find a healthcare provider? What kind of services do you provide, and how would your demographic search for their ailments? Once you have a list of potential keywords, it's time to begin using various tools to help narrow down the best ones for your practice.
When your website is powered by PracticeBeat, the SEO experts will help decide which keywords apply best to the local audience and give your practice the best chance at ranking highly for them.
How Am I Doing Keyword Research Wrong?
Many practices don't understand the intricacy of keyword research, which could lead to mistakes that cost them potential patients. Some of the errors we find during SEO audits include:
Lack of research - When conducting keyword research, it's essential to be as informed as possible. Many providers will hope to rank for words related to a medical specialty, without considering the phrases that their typical user might search for.
Unrealistic goals - Another mistake practices can make is setting unrealistic short-term goals. Many healthcare providers aim to rank for the same keywords as the large practices that dominate the market. However, this strategy can do more harm than good.
Keyword research can be an invaluable tool when used properly. If you are struggling with the keyword process, let the experts of PracticeBeat help. Click here to learn how our SEO experts will target ideal patients with unique keywords and strategies.
Are Practices Using Keywords Effectively?
Even in this digital age, many practices are missing out on the opportunity to boost practice awareness with keyword research. After running countless SEO audits, our experts have seen more than 85% of practices having no previous SEO work done or poor SEO that has not yielded the desired results.
There are many reasons for this, but one of the most common is that practices don't understand how to properly use keywords. Many will try to rank for competitive terms without first targeting more realistic goals, or they'll focus on phrases that their ideal patients wouldn't likely search for. As a result, their website gets lost in the sea of online content and fails to attract new patients.
If you want to see results, it's important to put in the effort to create quality content that is keyword-rich and optimizes the site for search engines. Otherwise, you risk being invisible online and losing out on potential patients.
Why is Keyword Research Important?
If you're not using keywords, your website is likely not being found by patients searching for the services at your practice. In other words, you're losing out on potential business. By conducting keyword research and using relevant keywords throughout the website content, a practice can improve its chances of ranking in search engine results pages (SERPs). If keywords aren't the only thing you're struggling with, take a look at the other common mistakes we see, and learn how we can help.
Looking to grow your practice but don't know where to start? Talk with the PracticeBeat team. Our team of SEO strategists, web developers and designers, social media specialists, and content writers will build a fully optimized website complete with keywords, on-page and off-page SEO, customized content, patient tools, and more.
Don't let the broad space of online healthcare marketing keep you from finding new patients. The PracticeBeat experts will handle digital marketing while you focus on providing exceptional care.
At PracticeBeat, we help practices grow by providing the tools and expertise necessary to outperform the competition. Let the innovative team at PracticeBeat assist in attracting patients, growing your practice, and making life easier for you and your patients.
Let PracticeBeat begin by preparing a detailed assessment of the top performers in your market and specialty. They will show how you perform (and why) along with how to outperform the regional competition. Sign up for a free assessment and demo today or visit our website to learn more.