Does your website have schema markup? The experts at PracticeBeat outlined everything you need to know about using schema markup to boost search engine rankings.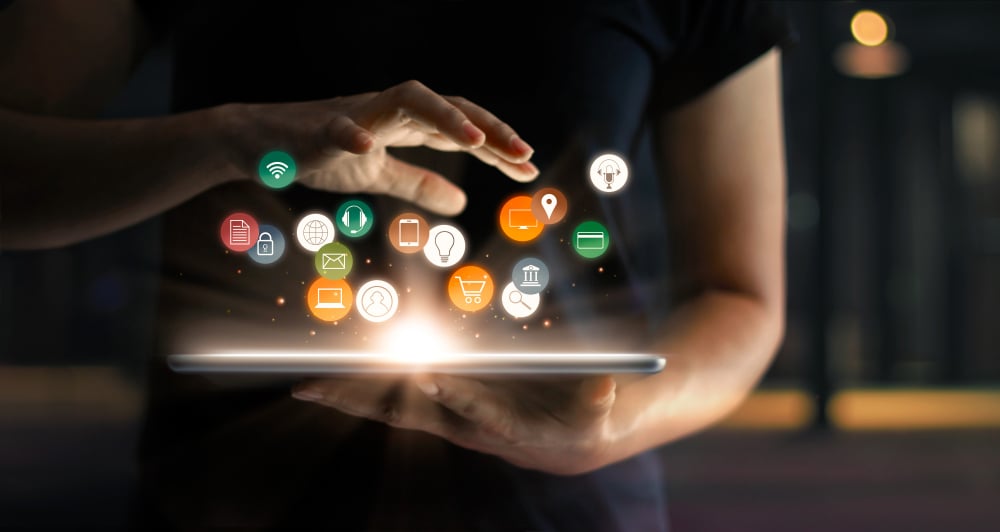 Table of Contents
When you're running a healthcare practice, it can be hard to juggle marketing your practice online at the same time. That's why it's important to set up an effective marketing strategy that can continue working for you, so you have time to focus on providing care to your patients. If you're doing everything right and following an expert healthcare marketing checklist, you've likely already launched Pay-Per-Click (PPC) ad campaigns to drive traffic to your HIPAA-compliant website. You're tracking your conversions and ensuring high clickthrough rates (CTRs), but you still don't see your Google ranking going up. This is where Schema markup can help increase your practice's online visibility.
This step of the healthcare marketing checklist is one you will not want to skip, as it can be the push your practice needs to stand out amongst your competitors. That's why the experts of PracticeBeat, the all-in-one practice growth platform, have expanded on this essential healthcare marketing strategy, telling you everything you need to know about Schema markup.
What Is Schema Structured Data?
Schema markup is a code that you add to your practice's website to help search engines return more informative results for users. The code for schema markup is written in a specific vocabulary, which is based on the standard HTML5 language. This vocabulary allows search engines to scan your website's code and read the content within it more effectively. In other words, by adding schema markup code to your website, you are making it easier for search engines to understand your content and match it with relevant user queries. This essentially allows you to give search engines specific instructions about how to interpret your content and tailor it to your target audience.
As a result, when users enter relevant keywords, your website is more likely to appear as a top result on the search engine results page (SERP) because it includes detailed information that is marked as highly relevant to what the user is searching for. Schema markup can also help your website stand out on the SERP with eye-catching features such as review stars or event information, so it is important to keep it up-to-date.
Why Is Schema Important For Healthcare?
SEO strategies like schema have become crucial for healthcare providers, as 82.8% of patients use search engines like Google or Bing to find a healthcare provider. Schema markup can help your practice's website rank higher on the SERP, resulting in more clicks and traffic to your site and increasing the chances of someone scheduling an appointment.
Not only is it important to have Schema, but you must keep accurate, up-to-date information in your listing. Many providers are not aware that they are making this mistake, but lacking information on your website or search engine listings can put your practice at a major disadvantage.

By adding relevant information about your practice to your website's code through schema markup, you can make your listing on the SERP more informative and detailed, which can help you stand out amongst your competitors. This is especially important in healthcare marketing because patients often have many options to choose from when searching for a healthcare provider, so your practice's website must be as visible and informative as possible.
Schema markup can also help you track how effective your healthcare marketing strategy is. By looking at the click-through rate (CTR) of your listing on the SERP, you can see how often users are clicking on your website after seeing it pop up as a result of their search. This metric can be extremely helpful in fine-tuning your healthcare marketing strategy because it allows you to see what is working and what needs to be improved. For example, if you notice that your CTR is low, you may want to consider adding more relevant information to your listing through schema markup.
Schema markup is an important tool that can help your healthcare marketing strategy in a variety of ways. By making it easier for search engines to understand your content and by providing detailed information about your practice, you can increase your website's visibility and CTR, which can ultimately lead to more patients. Many providers don't know about this valuable tool, so make sure you take advantage of schema markup to be the top provider in your area.
How to Boost Your SEO by Using Schema Markup
With so many practices competing for patients in the saturated market of healthcare, it can feel impossible to keep up. If you are struggling to employ an effective marketing strategy, there is no need to do it alone. PracticeBeat is an all-in-one practice growth platform that specializes in helping medical practices grow their online presence.

Our team of digital marketing experts will take on the work of promoting your practice for you, so you can spend that time focusing on your patients. We act as your one-stop shop for website design and development, pay-per-click (PPC) advertising, search engine optimization (SEO), reputation management, and social media marketing. Your website will include detailed schema markup and effective marketing strategies that are guaranteed to increase your practice's awareness and consistently acquire new patients.
If you are ready to keep up with the ever-changing digital landscape of online healthcare marketing, let the experts at PracticeBeat grow your practice and attract new, loyal patients.
At PracticeBeat, we help practices grow by providing the tools and expertise necessary to outperform the competition. Let the innovative team at PracticeBeat assist you in attracting patients, growing your practice, and making life easier for both you and your patients.
Let PracticeBeat begin by preparing a detailed assessment of the top performers in your market and specialty. They will show how you perform (and why) along with how to outperform the regional competition. Sign up for a free assessment and demo today or visit our website to learn more.