When you're managing a medical practice, the last thing you want to think about is your website. It's hard to imagine thinking about your potential patients online when your current patients need your time and attention.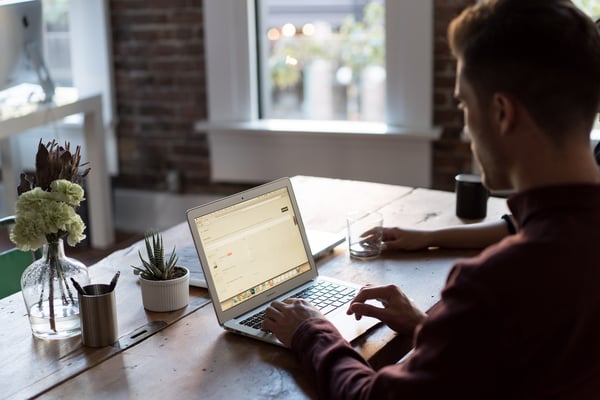 For the sake of your practice, however, it's time to put the focus (temporarily) back on your website. And it's time to ask some important questions. Questions like: who built your website? How is your website performing?
And is your website costing you patients?
Web Design Is Not The Same As Web Performance
These days, there are two primary types of web builders. One group focuses specifically on the appearance of a website. They studied the best design practices, earned their certifications in web-based graphics, and do a wonderful job making sites that catch our visual attention.
Here's the problem
Often, design-centric individuals haven't studied the impact that certain design features have on the site's overall performance. And this is a serious gap in a designer's skill set. A website can be the most beautiful piece of digital work on the Internet - but if Internet users can't even get the website to function, all that work was for nothing. That's why hiring a web designer who understands site performance, not just site appearance, is a must for all businesses - not just for medical practices.
Your Website Performance Impacts Your Patients
Many websites today, unfortunately, do not reach basic functionality milestones. As a result, businesses across numerous industries are now forced to spend time and money fixing their beautiful websites - all in the interest of achieving a high level of performance across a variety of network conditions and devices.
Not all performance issues are created equally, of course. Some annoy users. Some make websites entirely inaccessible. Big or small, though, website performance issues keep users from doing what we want them to do: interact meaningfully with websites.
What does that mean for doctors?
Typically, when appealing to patients online, a practice (and the team as a whole) wants patients to learn about its services; to read its blogs; to find out where that practice is located; and, ultimately, for a user to choose that practice as their point of care. But beautiful websites that perform badly get in the way of patients taking these important actions - and as a result, they drive off prospective patients.
Use Your Website to Make a Positive Impression on Your Patients
So now you know that web performance is even more important than web appearance. But without a background in web building, you probably don't even know where to start making improvements.
We do - and we recommend starting with these key web performance milestones:
Make Your Website Mobile Friendly.
The number of mobile searches conducted by the public has consistently been on the rise since 2009. In fact, they surpassed the number of desktop searches in 2018. And more than two-thirds of digital device users access the Internet via a mobile tool at some point during their day. If your website is not mobile friendly - i.e. optimized to look good on a mobile device - it needs to be. If it's not, know that your patients are not going to bother accessing your site via a desktop computer. They're going to abandon your website entirely.
Make Your Website As Fast as Possible.
Did you know 47 percent of consumers expect a page to load in two seconds or less? Yet the average landing page today takes up to 15 seconds to load. Here's the problem: online conversions drop by 12% for every second of load time. That's a 12% drop in potential requested appointments for every second people sit, waiting for your website to load. Except, of course, they're not sitting and waiting. 40% of users will abandon a webpage if it takes more than 3 seconds to load. So if you have never checked on the speed of your website (or looked into the Google checklists on how to make things run faster), now is the time to do so.
Make Your Website Secure.
Medical practices all worry about online security to a degree, since they operate under the rules of HIPAA. But there's another overseer of digital security you need to consider: Google. That's because one of Google's updates in the last few years was an emphasis on SSL Certificates that enable HTTPS protocols and create secure connections for users. Basically, if your site isn't activating this type of security, modern web browsers are telling users that your site is insecure. Not only does this affect your search ranking - but it scares people away from your website, too.
Web Performance Matters - Are You Ready to Address it?
We know that thinking about working on your website is probably a major headache. It's just another thing you have to do to keep your practice running smoothly. Unfortunately, making a website run as smoothly as possible is not something you can afford to put off another day.
Every day that a site is not mobile friendly; is not loading quickly; or isn't recognized as a secure site, is a day where prospective patients are writing you off as a worthy source of care.
That's why it's time to address this source of patient loss. And we want to help you do so.
PracticeBeat is a cost-effective, software-powered one-stop solution providing all the tools necessary to gain more patients online. PracticeBeat works by creating a seamless patient experience through content, email, and social media services. The result? Your practice's brand looks great everywhere and anywhere that patients are looking for doctors! Manage the patient's entire care seeking journey in a single solution.
SEE HOW YOUR PRACTICE PERFORMS in less than 60 seconds!