Table of Contents: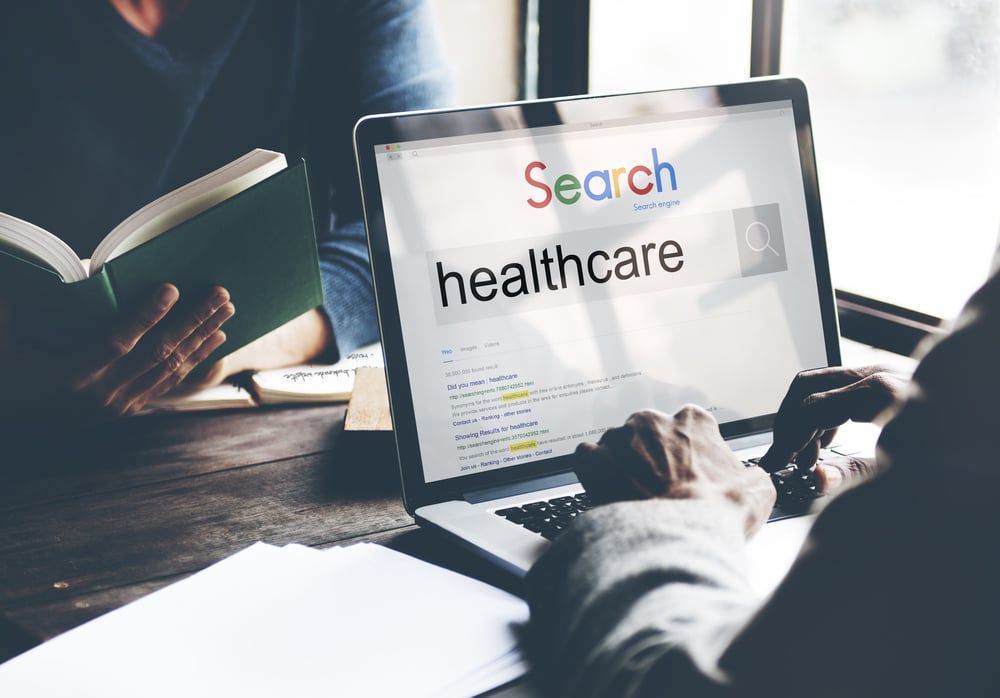 If you run a healthcare practice, you probably know that the days of relying on print Yellow Pages and other traditional marketing methods are long gone. The new reality is that to attract new patients, a practice needs to have solid SEO strategies in place. Unfortunately, many practices are still missing some key elements from their SEO efforts. The experts of PracticeBeat, the all-in-one practice growth platform, work with these practices every day and see the mistakes so many are making. That's why they've shared three of the most common things missing from healthcare practices' SEO strategy, and how to avoid them.
What is SEO? Why Search Engine Optimization is Important
Search Engine Optimization (SEO) is the practice of improving the ranking of a website on search engines like Google, Yahoo and Bing. The higher the ranking, the more likely people are to find the website, ultimately getting more new patients. Many strategies go into acquiring a high ranking, and a lot of practices tend to miss out on these crucial strategies that could boost their patient acquisition.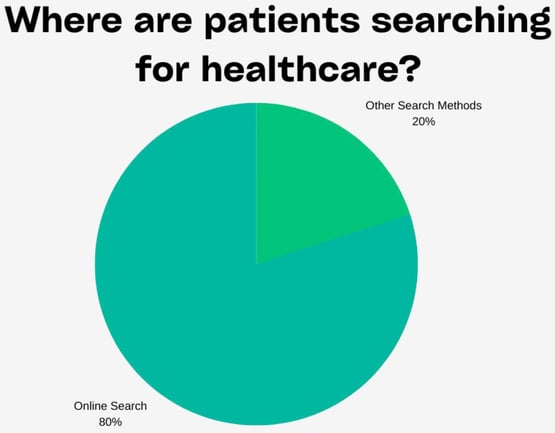 Why is SEO Important?
SEO is essential for healthcare practices because it can help them attract new patients. Studies have shown that SEO is one of the most effective growth and marketing strategies for healthcare practices. This is because people who are searching for healthcare information online are looking to make an appointment. Studies have shown that 80% of users will search for health-related topics and services online.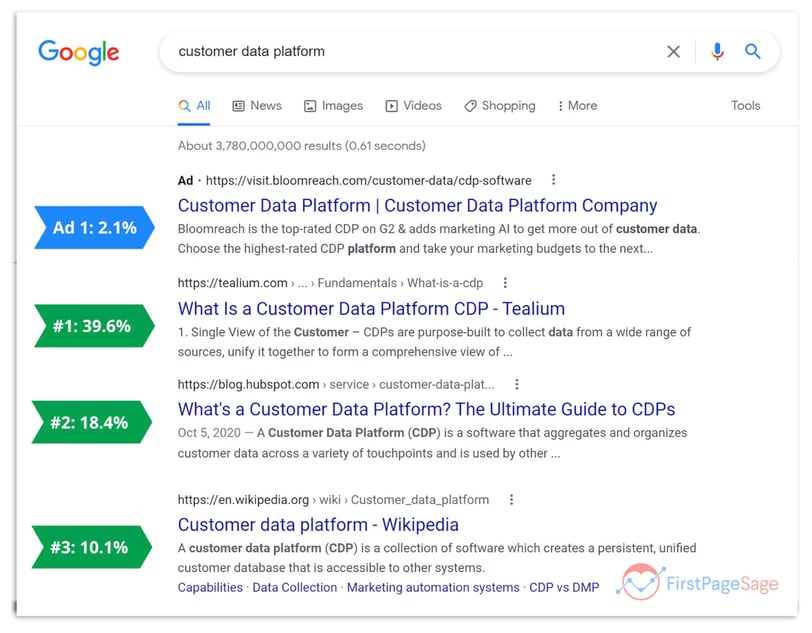 A medical practice's Search Engine Results Page (SERP) position on search results determines whether or not they will be found by patients. The practices at the top get most of the volume. The practices "below the fold" get very little patient volume.
What Are The Different Types Of SEO?
While SEO may seem like one simple concept, there are different types of SEO that healthcare practices can use to improve their ranking. The two main types of SEO are:
On-page SEO - On-page SEO is the process of optimizing individual website pages to rank higher on search engines. This essentially means that you're implementing strategies to work directly on your website. This includes optimizing the title, meta tags, header tags, keywords, and content of each page. Having strong on-page SEO helps to increase a website's domain authority and credibility, which are imperative to achieving a high ranking on search engines.
Off-page SEO - Off-page SEO is essentially the work done behind the scenes in places other than your website. It includes things like technical SEO, Schema markup, updating NAP (name, address, phone) and Google Maps listings, and building links to the website from others. This helps to increase the authority and credibility of a website and improve ranking on search engine results pages (SERPs).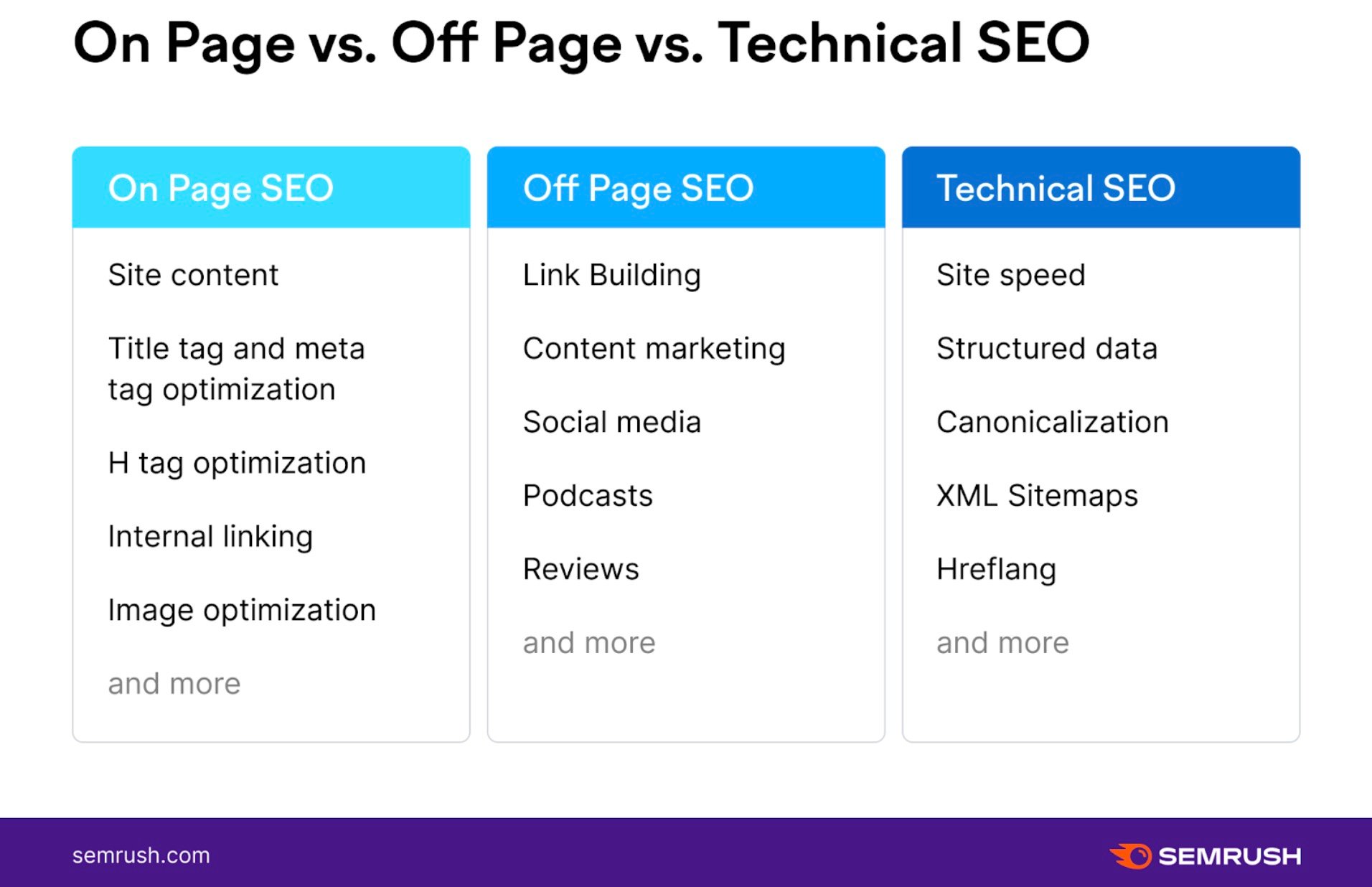 If you are missing these crucial first steps, your practice could be missing out on a lot of potential new patients. The SEO experts of PracticeBeat outlined precisely how to excel in your SEO efforts in our last article.
3 Common SEO Mistakes Healthcare Practices Make
As industry experts who regularly audit medical practices' online presence, PracticeBeat sees first-hand the common SEO mistakes that cost practices the opportunity to acquire new patients. To succeed in growing your practice, make sure to avoid these crucial errors.
Error #1: Improper Keyword Research
One of the biggest mistakes a practice can make is improperly utilizing keyword research. Keyword optimization is the process of incorporating relevant keywords into a website's content to help it rank higher on search engines. However, for this to be effective, research must be done to determine which keywords are most relevant to your practice.
Keyword Research: Setting Unrealistic Goals
A common way that practices misuse keywords is by setting unrealistic short-term goals for their keyword rankings. Many practices will aim to rank for highly competitive keywords in 30 days. Generally, it takes months or even years to rank for these types of keywords, because of the large amount of competition, size of practice, location, etc.
For instance, if you are a one-provider practice based in a suburb outside of Akron, aiming to rank for the same keywords as a large hospital like Cleveland Clinic within 30 days is an unrealistic goal that won't benefit your practice. Instead, we advise practices to focus on their local demographic before venturing out into larger, more competitive markets. This helps a website to build domain authority, which is an important ranking factor for all websites. This is why it's important to research and find keywords that your practice can realistically rank for in the short term. Once domain authority and credibility have increased, you will be better equipped to gradually enter bigger markets.
Keyword Research: Lack Of Research
Another mistake to avoid when choosing keywords is skipping thorough research. When searching for keywords, it's important to know and understand your demographic and audience, because what you assume users are searching for may not be accurate. This can occur when practices assume that the general searcher has the same knowledge or vernacular as they do.
For instance, to promote a pulmonology service, you may try to rank for keywords like "pulmonology" or "pulmonary embolism." However, these results will likely lead to technical articles or information sources about the concept of pulmonology, instead of service-based results. The typical patient is more likely to search for terms like, "my leg hurts" or "back feels sore" when they are looking for a medical provider to help. When conducting research, be sure to consider the target audience, location, and the type of content they are likely to search for. If you've run into these problems with keyword research, let the SEO experts of PracticeBeat help. Our specialists will make sure that you are targeting the best keywords to bring in new patients.
Click here to learn more about how PracticeBeat uses keyword research to help practices grow their patient network.
Error #2: Technical SEO Errors
Technical SEO is the practice of specifically optimizing a website to help it rank higher on search engine results pages. It is a much more involved process than general keyword optimization and can be difficult to do properly without any experience. That's why having a specialist, like PracticeBeat, is essential to properly execute a technical SEO strategy.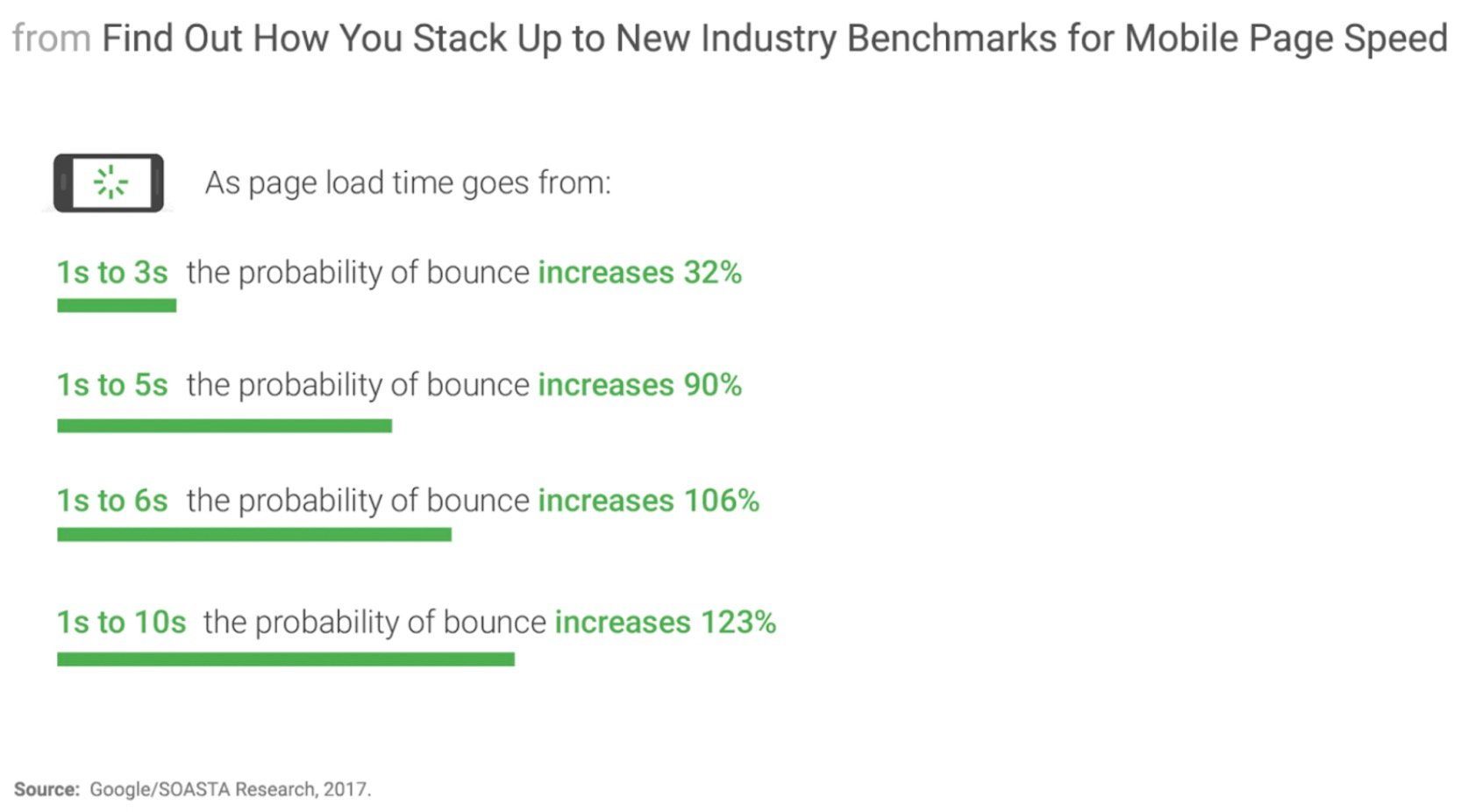 Technical SEO Errors: Page Speed Issues
If a website has page speed issues, this is a huge technical error that could cost a practice potential patients. If it takes a long time for the website to load, the exit rate, or bounce rate (the percentage of users who leave the website immediately) will increase. This means users will leave the website without even seeing it, and it will likely result in a lower ranking on SERPs.
As Google themselves suggest, a multitude of issues can have an impact on your website's load speed. These little issues stack up to major effects on the way patients use your site, and the way you perform in search.
Technical SEO Errors: Broken Links & SSL Certificates
When users come to a website and click on a broken link, they will likely leave immediately. This increases the exit rate and tells search engines that a website is not well-maintained. Search engines will then lower that site's ranking as a result. Additionally, if a website is not using SSL certificates (HTTPS), this could flag the website as "not secure" and result in a lower ranking. Google prefers websites that are using HTTPS, so it's important to make this switch if you haven't already.
Technical SEO Errors: Lack Of Schema
Schema is a code that is added to a website to help search engines understand the site's content. This code provides additional information about the website like reviews, business hours, and contact information. Schema is important because it helps search engines display this information on SERPs, which can encourage users to click on that website over others. However, if the site's schema is incorrect or missing, it can cause the site to be demoted in rankings. The SEO experts of PracticeBeat outlined everything you need to know about Schema in Healthcare in this article.
If you need help with technical SEO, let PracticeBeat take care of it. Our team of experts will implement result-driven SEO strategies so you can focus on your patients while we handle getting new ones in the door.
Click here to learn more about PracticeBeat's proven SEO strategies.
Error #3: Inconsistencies Across MAP/NAP
NAP is a term used to describe a business's contact information, referring to a practice's name, address, and phone. This information must be accurate and consistent across all platforms, including the website, Google Maps, social media pages, and directory listings. If this information is incorrect or inconsistent, it can confuse patients and make a practice appear unreachable. It can also result in lower SERP rankings, as search engines will view the business as less credible. To ensure accuracy, PracticeBeat offers MAP/NAP management services. We will monitor your MAP/NAP across all platforms and make sure it is consistent, so you don't have to worry about it.
Why MAP/NAP Is Crucial To Local SEO
Local SEO is the process of optimizing a website to rank higher in search engine results for local searches. This is different from general SEO, which aims to rank the website for all searches, regardless of location. Local SEO is important because it allows practices to reach patients who are searching for medical providers in their area. To properly optimize a website for local SEO, your MAP/NAP must be accurate and consistent. This is because search engines use NAP to determine a practice's location and show its website in local search results. If your MAP/ NAP is incorrect or inconsistent, it will likely result in a lower ranking.
Strategy Solution? Listings Management
Listing management refers to the process of claiming and managing a business's listings on directories, such as Google My Business, Yelp, and Healthgrades. It is important to claim and manage listings because it allows for the ability to control the information that is displayed about one's practice. It also helps improve local SEO by ensuring that a practice's MAP/NAP is accurate across all platforms.
If you need help claiming and managing listings, PracticeBeat offers comprehensive listings management services. PracticeBeat takes care of all of your SEO needs. The digital marketing field can be a confusing space, but the trusted experts at PracticeBeat make it easier to navigate.
Click here to find out how PracticeBeat simplifies your listings management.
How To Fix These SEO Errors & Provide Good SEO
If you're realizing that you've made these SEO errors on your website, don't worry. PracticeBeat is the all-in-one practice growth platform that helps practices acquire new patients and digitizes the patient journey. Our team of developers, designers, social media strategists, SEO specialists, and content writers will help take your online presence to the next level. We will build a fully optimized website equipped with on-page and off-page SEO, technical SEO, Schema markup, listings management, customized content, accessible forms and tools for patients, and more.
Keeping up with healthcare marketing can seem like an uphill battle when you're trying to do it by yourself. Let PracticeBeat help you get to the next level and stand out amongst competitors. When your website is powered by PracticeBeat, you can focus on caring for patients while we take care of everything else.
Let PracticeBeat begin by preparing a detailed assessment of the top performers in your market and specialty. They will show how you perform (and why) along with how to outperform the regional competition. Sign up for a free assessment and demo today or visit our website to learn more.